Established in the Colombian capital city, Bogotá DC in 2013 and registered with the Bogotá Chamber of Commerce, the main focus of Coromandel SAS is Corporate Travel Management Consultation, and related services.  We bring years of corporate travel management and VAT Refund experience to the table.  We provide guidance and advice to companies on a variety of topics, related to savings on Travel and Entertainment (T&E) expenditure.  We objectively evaluate a client's current travel ordering and reporting processes, and offer solutions that will add benefit, or result in savings. For instance, a multinational may use several Travel Bookers to handle airline and hotel reservations.  That may not be necessary if certain processes are automated.  Even without automation, just the use of standardised templates could result in savings in terms of efficiency and time; which of course, translates to money.
There is an increasing trend to combine a few days of Leisure with a business trip. Our section on Leisure will give you an idea on what is possible in some interesting destinations. We can expand on those ideas or bring in other destinations that may interest you. We can assist you with bookings on most of our itineraries here.
Even though we are based in the beautiful Andes city of Bogotá, we can handle projects in any city around the world using one of the simple video platforms. Besides, for handling VAT refunds, it does not matter where in the world we are based. All that will matter to you is that your VAT gets refunded
Corporates with larger volumes of business travel need Travel Management. Coromandel SAS can fine-tune your travel services configuration to optimal levels of efficiency, ensuring you get the best out of your suppliers. Such service delivery needs the optimisation of several factors; it is best executed by an experienced consultant.
An easy to implement, cost saving service offered to corporates by Coromandel SAS is Value Added Tax (VAT) recovery from VAT refunding countries. Several countries refund VAT incurred on business travel. We offer our clients a turn-key solution for VAT refunds, and create another avenue of savings on T&E budgets.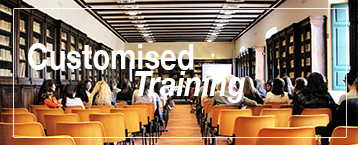 The staff of both corporate businesses and Travel Management Companies, especially Travel Bookers, Key Account Managers and Middle Management can benefit from some focused, work-related training. Coromandel SAS conducts customised training programmes for staff handling Business Travel and making travel arrangements.  
Coromandel SAS takes a holistic approach to Corporate Travel Management. It is the entire picture that is of importance to us. Everything we do, aims at cost reduction and savings for our clients. What ever be their own experience in the management of corporate travel, we can add value, to drive costs down.
Welcome to the world of Coromandel SAS services.