A Professional Angle to Handling Your Business Travel Requirements
Today, more than ever before, Travel has gone through major changes. Your Travel Agent has to work for a fee, and earn it; commissions have disappeared. To survive, he needs to innovate. The handling of Business Travel has been reinvented.
In such a scenario, you the client, need to be on top of the metamorphosis the Industry is going through. The post-Covid-19 environment has further brought in more aspects that need to be considered. Travel Management is key to ensuring you get the best for your Business Travel Spend.
Whatever your requirement, Coromandel SAS is available for consultations to make the entire booking, documentation, settlement and reporting processes smooth and hassle-free.
The Right Travel Management Company
Is your Travel Management Company (TMC) considering the whole spectrum of your Travel and Entertainment (T&E) Budget when handling your Travel account? Are they bringing effective savings to the table? Are they demonstrating potential additional savings at your Business Review meeting?
Today Corporate Travel Management is a complex business. It can no longer be handled by an old-style brick-and-mortar Travel Agent who mainly concentrates on supplying decent air or hotel booking, and documentation services. Business Travel Management is more than just that. It should be able to deliver everything you budgeted for within your budget. It is also about creating effective savings.
The selection of the right TMC can be an arduous task. Coromandel SAS with their hands-on past experience can assist you in making the right choice. Connect with us today, for a free evaluation.
Let us list below some of the items that should be on your checklist.
Booking And Documentation Processes
Accurate booking processes are vital to getting a trip organised exactly as the Business Traveller wants it. This of course means a lot of accurate data has to go into the Travel booking machinery.
To avoid repetitional work, the Global Distribution Systems (GDS), have what are called Company and Passenger Booking Profiles. The more pertinent data your TMC is able to get into it, the more accurate will be bookings and documents that come out of the GDS. To make the implementation process easier, the TMCs systems should be able to absorb as much client staff and Company Travel Policy information as possible, directly from the client company's IT systems.
The best TMCs are able to migrate most of the data required, from the Company's Enterprise Resource Planning (ERP) and Human Resource Information Systems (HRIS), directly into the GDS. They then have the traveller update his profile with meal/seat preferences and any other data important to the traveller.
The information moves seamlessly from the client company's systems to the GDS with the help of the TMC's system in between. When making a booking, all that a Booking Agent has to do is to move the data from the Passenger's Booking Profile onto a booking screen to make the reservation. This is accomplished with just a few clicks of the computer mouse.
Many Travel companies categorise themselves as TMCs. The fact is that only a handful of companies really are. They need to have an international presence and the financial resources to invest in Technology required to handle Business Travel on an international scale.
If you need assistance in ensuring that the whole booking process functions smoothly and efficiently without any snags, Coromandel SAS is here to help.
Self Booking Tool (SBT)
Some companies choose a Self Service Reservations (SSR) method to cut costs. Corporate travellers or their assistants use an online Self Booking Tool (SBT), which is installed on personal computers, laptops and other machines within the corporate environment, to make their airline and hotel bookings. The software is made available through the GDS, and is linked to the TMCs systems.
Some corporates even take the process to Self Ticketing. Travellers issue their own tickets sitting in their own offices or homes. The whole process of Self Booking reduces the workload on Travel Consultants which in turn makes way for a reduction of the Transaction Fee.
Are you having difficulty implementing an SBT? Let us step in, interact with your Travel Service provider and work it out for you.
Mid and Back-Office Systems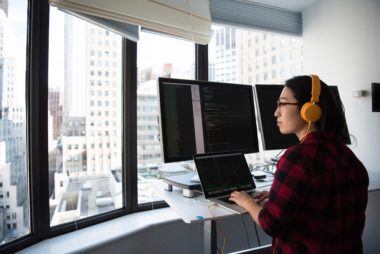 Once a ticket or document has been issued, it needs to be reported to the Airline and the local Billing Settlement Plan (BSP) Office for appropriate accounting and related payments. This is usually automatically done through the GDS. If a Purchasing Card or Virtual Credit Card was used, Credit Card companies need to be notified as well. That is also usually integrated into the GDS.
The next step in the process is the Back-Office system. In some cases, GDS companies have been known to get involved in that area as well. If not, the TMC will have to automate the process of accounting and billing the client. In the Arabian Gulf Area, TMCs are known to provide credit of their own accord to selected clients. That requires yet another billing and settlement process.
Payment Solutions
In most parts of the world, the payment process is handled by Credit Card payment solutions. Purchasing Cards are ideal for purchasing Travel services as well. Not only will they usually give you a rolling credit of 45 days, but all tickets issued on the purchasing card will also usually have insurance coverage as well. This will be free travel insurance for your travellers.
Coromandel SAS has extensive experience in handling payment solutions. We can assist you right through the process of selecting the right service provider.
Management Information Reports (MIR)
Most TMCs will provide standard Management Information Reports on a monthly/quarterly basis. They may charge additional amounts for specialised client reports when a company requires a report to be created to their own specific requirements. Several types of reports are possible.
If your company opts for a Credit Card Payment Solution or a Purchasing Card, major Credit Cards companies today provide excellent MIR as well.
Account or Client Relationship Management
TMCs usually provide Client Account Management for larger accounts. The person assigned to the job is usually an expert in Business Travel Management. He or she will advise the client right from the start. From implementing the Travel Policy of the client if one exists, to advising the clients on cost savings.
Depending on the client's Travel spend, there will usually be options. Often, these may point in the direction of consolidations on specific airlines or with selected hotel chains.
Global consolidations are also possible for multi-national situations where company branches around the world decide to bring in their individual Travel accounts to one Business Travel Management company.
The Client Account Manager (CAM) should be able to advise on subjects like Travel Insurance, VAT Refunds, Credit Card payment solutions, etc. The CAM will also be responsible for periodical Business Reviews as specified in the client agreement.
Implementation of Business Travel Services
An implementation programme is mainly applicable to large Corporate Travel accounts. This is a process that separates the grain from the chaff. It takes a good and experienced TMC to implement all Travel services for a new client. It is usually done over a period of a couple of weeks.
The implementation team is usually coordinated by the CAM. The person will bring in their Operations Manager and IT specialist, to ensure the entire implementation process is handled smoothly. The CAM will also insure there are a series of presentations updating all key stakeholders within the client company so that they understand, and buy into the various requirements and procedures.
Coromandel SAS can advise on, and oversee the implementation process for any company that may need such a service. Contact us.
Pricing
Like most other Travel related processes, pricing can be a complex process, or sometimes, surprisingly a very straightforward, easy one. Almost all pricing today is on the basis of transactions and the time taken to make a booking – be it an airline, hotel or car rental booking.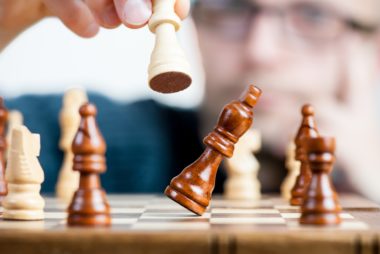 Major TMCs can give you an average booking time taken for your specific account. TMCs may give you a Bundled Fee: in other words, one consolidated fee for booking Air, Hotel and Car or, split the fee by service. They may also give you different combinations of services depending on your Business Travel requirements.
Client companies should bear in mind that the more complex they make their fee structure, the more it will cost the client. A complex fee structure means more work for the Travel agent.
If your company opts for an SBT, you will save time for the TMC and lower their costs, resulting in lower Transaction Fees. Account Management may come at a separate cost and will depend on the number of on-site visits, telephone calls and analyses that may be involved in managing the Business Travel account.
Walking through the pricing process can prove to be a minefield. It can also be very confusing. Let Coromandel SAS work with you and sort out the offers and present them to you in an understandable manner.
Bench-marking
The process of setting targets for the TMC is often referred to as benchmarking. For example, a client may tell their TMC, "My T&E Budget for the year is 2 million US Dollars. If you save 10% of the Budget for my Company, I will pay you 10% of the savings back to you, as a bonus."
They can even put the bench-marking agreement on a scale system of rewards: the more the TMC saves for the client, the more they will earn as a bonus. This very often involves negotiation and the analyses of fairly high amounts of data. Usually, only the largest corporates get involved in benchmarking.
Coromandel SAS Service Aims at Providing Our Clients With:
Setting up internal processes including Travel Policies, if necessary.
Assistance for a Corporate in choosing the right TMC.
Taking over the complex job of Travel negotiations with Airlines and other suppliers if needed to do so.
Managing the Travel Service implementation as required.
Improving the efficiencies of your existing Travel Agent or TMC.
Reducing your Travel costs, or getting you more Travel for less money: a greater bang for your buck!
Adding Value to Your Business
With many years of Travel management experience, Coromandel SAS adds value to client companies in several ways. Managing your Travel Account, the configuration of Travel services that will best suit your requirements, Travel Bookers training, and working with Contact Centres, are some of our key areas of expertise.
We can also provide additional services like VAT Refunds. The process will recover the VAT paid during business trips to several European and some Asian countries. This will bring in additional savings to the Travel and Entertainment budget. For further information please contact Coromandel SAS.
How Will Such Services Benefit Your Organisation?
Having experienced Travel professionals like Coromandel SAS on your side will ensure you always get the best value for your money. We have the experience to review the entire travel service from all angles. Your company will save money through improved efficiencies and cleaner processes. You can be assured of better Travel services at lower costs.
Travel Management – FAQs
What is Corporate Travel Management?
In a nutshell, Corporate Travel Management is the skill and ability to provide all the Travel, Hotel and Car Rental requirements a company budgeted for, at a lower cost than budgeted, with no compromise on the standards of suppliers.
Does the size of a Travel Management Company (TMC), matter?
In one word, "Yes." Corporate Travel Management is a game played by the big boys. Travel Management Companies will need larger volumes to effectively negotiate on behalf of clients. They would also have spent big bucks on Information Technology, creating an effective, closed cycle, involving many processes of ordering and fulfilment.
What volume of Travel spend would make Corporate Travel Management meaningful?
An air travel spend of 1 Million US Dollars will make a good beginning. There will be instances when the Travel Management Company will be able to utilise their combined client volumes to muscle deals with suppliers, which a smaller Travel agent may not be able to do.
Should all companies have a Travel Policy?
A Travel Policy is really a mixed bag of goodies. We would recommend a basic Travel Policy if the company has an Air Travel spend of 1 Million US Dollars. Ultimately, the success of any Travel Policy will depend on the buy-in of the company's travellers.