Many people may consider Travel Insurance to be an instrument sold by peddlers of doom. That indeed is a matter of personal opinion. Personally, I think Travel Insurance is a necessary part of every trip. It provides the traveller with a certain amount of comfort, and more – especially when things go wrong.
Travel Insurance for Business travellers
Many companies seem to ignore Insurance for Business Travel. They care about corporate regulations that are mandatory: workman's compensation, fire, office premises, etc. They appear to be more important. Insurance for Business Travel seems to often takes its place, at the bottom of the list. I have often wondered why. Should an official trip go wrong, the implications and impact can be quite serious. Think about the signing of a business deal that could impact the launch of a new programme for the company; or a baggage delay, that unnecessarily requires an employee to buy a new suit for a special award ceremony. There could be that important demonstration item that was in the checked baggage that did not arrive, causing unnecessary extension of the trip. All of the above could result in additional expenses that will have to be borne by the company. In every such event, had Travel Insurance been available, needless expenditure could have been saved.
What Travel Insurance programmes are available?
Having established the need for Travel Insurance, let us look at what is available. Can you get it free of cost for your Company? YES you can. My first proposal is that you consider purchasing your company's travel arrangements through a Corporate Purchasing Card.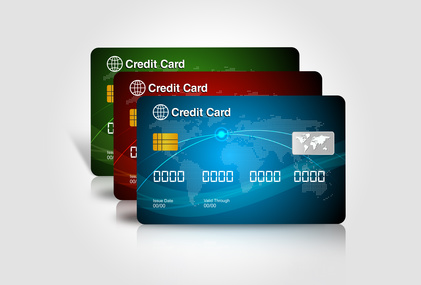 It is also referred to as a Lodged Card, by some Credit Card companies. Not only do such programmes provide your company with attractive credit terms, but they also always come with free insurance. Their programmes insure the traveller against most contingencies. It happens automatically every time a ticket for travel is purchased against the card. As I mentioned earlier, there are no additional charges for travel insurance. It comes as part of the Credit Card services offering. In my past experience, I have offered this facility to several clients of mine, who have always benefitted from the Card programmes. Many have successfully filed claims each year, and received just compensation.
The other alternatives are the following:
A comprehensive company travel insurance policy that covers all the company travellers for a stipulated period – usually a year.
Purchasing Travel insurance every time an employee travels.
The Company Travel Insurance Policy
The first option above will be useful for companies who have many employees regularly travelling. It is easy to organise. All you will need to do is to contact an Insurance company. All major Insurance companies already have such programmes available. Depending on the number of employees travelling in a year, it will be possible to negotiate the finer points. Such Insurance programmes are also available through Travel Management Companies (TMC). There will be benefits in purchasing such programmes from TMCs. They would already have negotiated rates that an individual company may not be able to obtain, on the basis of their servicing several large corporate clients. TMCs will almost always possess better negotiating muscles – not just on insurance programmes, but many other services as well.
Individual Travel Insurance Policy
This option may be more suitable for personal travel, as well as Small and Medium Enterprises (SME). It can be bought every time travel tickets are purchased, to cover the trip. It is usually available with Travel Agents.  Needless to say, this will indeed be the more expensive option.
One point to note is that it is always better to buy such Travel Insurance before you leave for the Airport. There was a time when one could easily pick up such insurance at the Airport.  These days, there are not many airports where such insurance is available.  The reason probably lies in the much higher costs of renting airport office space and lower demand for last minute purchase of Travel Insurance. Having said that, I must mention that you will find vending machines that sell Travel Insurance in some airports.
Internet Travel Purchases
Insurance programmes can also be purchased over the Internet. They are available through Insurance Company websites; and today, most carriers offer Insurance when travel is purchased online, as well. You can add Travel Insurance at the click of a button. With Airlines, however, you will do well to check that the programme does indeed cover the whole trip and not just the flights. 
When it comes to Travel Insurance, should one read the small print?
The answer is a definite YES. Travel Insurance programmes are so different one from the other, that not all of them will cover your every need. Some Insurance programmes may come with a maximum cap for compensation when it comes to baggage loss or medical emergencies. Compensation can be as varied as there are Travel Insurance programmes.  Even experienced Travel Agents or Advisors may not be able to advise you on which package is best for you. Therefore, you must read the small print.
Let me give you an example from my personal experience. The last time I travelled from Colombia to the USA, not having the opportunity to purchase insurance over the Internet for the trip, I was glad when I saw an Insurance Desk at Bogota's El Dorado International Airport. I almost always travel with expensive photography gear which is the main reason I purchase insurance. I walked over to a rather sleepy-looking lady (it was very early in the morning) to purchase my insurance. Sensing I was not a Colombian national, she responded to say that she only had insurance for local residents. Then, after proving to her that I was a resident of the country and going over her list (which was not very extensive), of insurance packages, I chose what I thought was appropriate. She proceeded to issue the policy. As she was handing over the document to me, I asked her whether it would cover my personal belonging during the whole period that I was travelling. Her response was, "No, it only covers life." For me, the policy had little or no value. It was too late however at that point, to cancel the transaction. Lesson: always read the fine print!
What contingencies does Travel Insurance cover?
Travel Insurance packages cover many probable contingencies for your whole trip; from the time you leave your residence, until you get back. They would normally cover, baggage delay or loss, damage to personal property, inordinate flight delays, flight cancellations, curtailment, trip interruptions, accidents (wherever that may happen during a trip, and not necessarily just air), medical emergencies, mugging, life etc. There will also usually be some exclusions. These may include war, pre-existing medical conditions, elective surgery or treatment, and injury or illness caused by alcohol or drug abuse.
It is important to remember that an official complaint or report will be required at the time of filing a claim. For instance, if you were filing a claim for baggage loss, then the Insurance company will need a copy of the Property Irregularity report (PIR), issued by the Airline. If emergency medical attention was utilised, then the hospital discharge certificate will be needed. Of course, this is just plain common sense: if one is making a claim, then one would have to prove the loss, damage, or other related occurrence, or expenditure. It must also be noted that one can usually only be compensated once for a particular item, regardless of the number of Travel Insurances a traveller may have to cover a particular journey. In other words, one cannot have compensatory settlements from two insurance companies, for the loss of one item of baggage.
Conclusion
In conclusion, my personal advice to travellers is to always ensure you have Travel Insurance. They are designed to cover short trips or long ones; and, most importantly, every probable contingency. In some cases, they even cover money up to a certain amount. When it comes to business travel, I would very strongly recommend Travel Insurance.
© Mano Chandra Dhas
Note – Should you have any comments or queries, please use the comment box here below. I will respond to every comment within a reasonable period of time. I'd also be delighted if you share this article with contacts of yours who may be interested, or benefit from its contents. Please use one of the Social Media share buttons below. I'd love to have you subscribe to my blog: it is free and you will never miss a post!