Artificial Intelligence in Business Travel is a much-discussed topic in Corporate Management circles today. It is about to completely change the face of Business Travel. There is even talk, that Travel Management Companies (TMCs) could become extinct by 2030. I do not believe that. There will always be a role for the innovative TMC to play, but the time has come for TMCs to once again innovate to survive.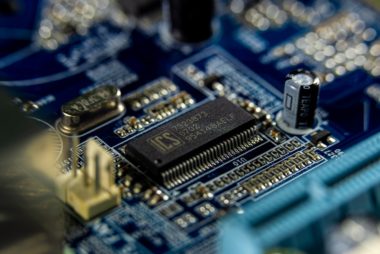 The advent of Artificial Intelligence (AI), and Machine Learning (ML) is rewriting the rules. With predictive analytics, natural language processing, and data mining, AI is revolutionising the entire travel process. From company policy to billing the client company. Let's look at what changes are in the pipeline. AI is about to turn Business Travel upside down.
The Corporate Travel Policy
The Corporate Travel Policy should rightly be the bible of a company's business travel. It should be the very core of the why, how, when and where of employees' travel. I do not intend to go through the A to Z of the Corporate Travel Policy. If you would like to read more about it, please click here to read my article: How to Write an Effective Corporate Travel Policy.
Artificial Intelligence Will Take Control in Business Travel
AI will in the near future, take effective control of the Travel Policy. The best part is that companies will not be responsible for creating one themselves. It will become part of the TMCs' service offering. Even as you read, the major TMCs are already working on recreating the whole process.
AI-powered tools can analyse vast amounts of data. AI will assist in creating policies that cater to individual preferences while adhering to budget constraints. AI will be able to analyse the client's business needs and objectives, travel budgets etc. Everything will be done with meetings between the client Company's Travel Manager and TMC Client Account Manager during the implementation process.
The TMC will be able to create a Travel Policy that will be custom-tailored for each client company. All the company's travel rules and processes will have been taken into consideration automatically by Artificial Intelligence in Business Travel. Companies may still need a 'template' to check whether AI has done a good job of the Travel Policy. Here, my earlier article on "How to Write an Effective Travel Policy," will come in handy.
Ordering, Booking and Documentation – All done By Artificial Intelligence
The process of ordering, booking and documentation is the very core of the TMCs' offering to their clients. This could in the near future, become a completely automated process.
As soon as your employee advises the TMC that he is going to Frankfurt for a meeting (which can be done through an email or voice), from 17th to 20th July, AI will take over the whole process.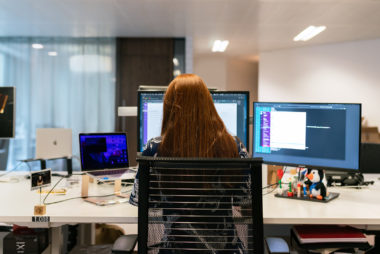 A will already know what class of travel the employee is entitled to, and the company's preferred airlines. To initiate bookings AI will also take into consideration the employee's seat and meal preferences. It will automatically select a hotel that is closest to the venue of the meeting. Everything will be done according to the company's Travel Policy.
Artificial Intelligence in Business Travel will be able to analyse multiple variables to find the best options for flights and accommodations. It can automatically rebook a flight or hotel if a better deal appears. That will provide additional savings and efficiency for both the traveller and the company.
The traveller will receive a complete itinerary together with confirmations and necessary documentation. If a traveller needs a visa for the visit, AI will automatically inform the person. Alternatively, a person within a company who is responsible for organising visas can be notified.
The Role of Artificial Intelligence in Business Travel – Reporting to Airlines and BSP
Accurate reporting to airlines and the Billing and Settlement Plan (BSP) is critical for ensuring smooth business operations. Artificial Intelligence in Business Travel can automate this process, enhancing accuracy and efficiency. It can monitor ticket sales, calculate commissions, and produce accurate reports in real-time.
Furthermore, AI can provide predictive insights on sales trends, helping airlines and BSP make informed decisions. It can also identify fraudulent transactions, contributing to enhanced security and compliance all around.
Billing the Client Company
AI will simplify the complex task of billing the client company. It will be able to automatically track expenses, categorise them, and generate detailed invoices. The capability of AI to accurately analyse huge amounts of data in real-time ensures error-free billing. It will thereby eliminate disputes and foster trust between the TMC and the client.
Artificial Intelligence in Business Travel will be able to provide valuable insights into spending patterns. It will help the client company to better manage its travel budget and identify potential areas of savings. This will include travel service providers like Airlines, Hotels Car Rental companies etc.
Business Travel Related Auxiliary Services
The AI revolution will also affect other Business Travel related services. Take the Business Travel VAT refund process for instance. With AI, the hotel will already know which VAT refund company handles the claims of the traveller's company.
Hotel systems could be programmed to trigger the sending of an electronic copy of the client invoice to the VAT refund company. That could automatically kick off the VAT refund recovery application process. This will result in fewer delays, quicker recovery and optimisation of savings for the client company.
How Will The Industry Be Affected By The Rapid Development of Artificial Intelligence?
The whole Travel Industry is on the verge of dramatic change. One cannot over-emphasise this more. Business Travel Management will undergo major changes in every aspect of the business. Here are some of the changes that are in the process of happening:
AI-powered Chatbots – Customer Service
AI-powered chatbots are already being used by airlines to provide 24/7 customer support. These chatbots can respond to common queries, assist with bookings, and handle complaints, reducing the need for human intervention.
Dynamic Pricing of Tickets Through Artificial Intelligence in Business Travel
Ticket pricing will in future, become a very dynamic feature. The Economic laws of Demand and Supply will take over in the AI processes. Pricing will very much depend on how many vacant seats an airline will have on any given segment of travel. Of course, holiday and Leisure travel will have its role in the dynamic pricing of the future. Such pricing processes will help in optimising revenues for airlines while offering competitive prices to business travellers and preferred companies. Click to read my article on how Artificial Intelligence will affect Airline Inventory control and Pricing.
Flight Schedules – Artificial Intelligence and Optimisation
One of the most promising applications of AI in airline scheduling is the optimisation of flight schedules. They will be based on historical and real-time data. AI will be able to analyse numerous variables such as passenger demand, aircraft availability, crew schedules, and even weather patterns. It will help to create optimal flight schedules. This will lead to maximised aircraft utilisation, minimised delays, enhanced customer service and significant cost savings for all concerned.
Onboard Catering – How AI can increase efficiencies
Flight catering already gets real-time information from the GDSs and Airline computer systems. If these are integrated with check-in systems, more last-minute changes can be handled through AI without any human intervention. This will result in savings for airlines or result in the correct upload for every class of cabin onboard.
Real-Time Adjustments
Unforeseen circumstances, such as bad weather, technical issues, or changes in demand, often require airlines to change/modify their seat configurations, aircraft utilised or even schedules at short notice. AI can help make these adjustments more efficient. By analysing real-time data, AI can suggest the best alternatives to minimise disruptions. This capability is crucial for maintaining customer satisfaction and operational efficiency.
Artificial Intelligence and Predictive Analysis
AI can leverage predictive analytics to forecast future demand for different routes at different times. This will help airlines adjust their schedules in advance to ensure they have the right capacity to meet demand. Overbooking or under-utilisation of aircraft capacity can be avoided.
Crew Scheduling
AI can also play a significant role in optimising crew schedules. By considering variables such as duty hours, rest periods, and training requirements, AI can create efficient and compliant crew schedules. This will lead to improved crew satisfaction and reduced operational costs.
Predictive Maintenance Best Handled by Artificial Intelligence
Airlines will be using AI to predict potential maintenance issues before they cause delays or cancellations. Today AI can analyse data from numerous sensors on an aircraft. It can identify patterns that humans might miss. Consequently, airlines will be able to address problems before they become serious. This leads to improved operational efficiency and better customer satisfaction.
How will Airports be affected by Artificial Intelligence?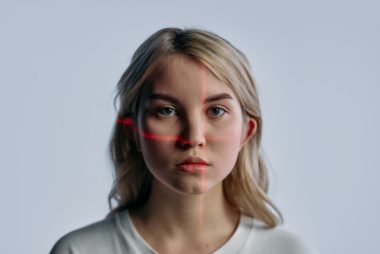 The whole airport experience is about to become a more pleasurable and less stressful process for all travellers. Of course, business travellers will continue to enjoy a privileged position.
Biometrics will begin to play a more facilitative role in the whole process from check-in to security. Face recognition will be used more and more at different passenger touchpoints at airports. This could include lounge entry, related privileges and aircraft boarding processes.
Impact of Artificial Intelligence On Global Distribution Supply Companies
As we continue to harness the power of AI, its influence on various industries, including Business Travel and global distribution, is becoming more pronounced. In the near future, several sectors connected with Business Travel are set to undergo significant changes as a result of AI.
Corporate Travel Management Companies
AI will play a transformative role in Travel Management Companies like American Express Global Business Travel, Carlson Wagonlit Travel, and BCD Travel. Artificial Intelligence in Business Travel can automate and streamline various processes like policy compliance, reporting, and billing. TMCs will be able to provide more strategic insights into a client company's Travel spend. It will optimise their service offerings based on travel trends and client preferences.
Global Distribution Systems (GDS) Providers
Global Distribution System providers such as Amadeus, Sabre, Galileo, Travelport etc., play a crucial role in the travel industry by connecting travel service providers with travel sellers. AI can help these companies improve their offerings by providing more accurate and personalised options to the end-users.
This will probably be the one area that will see the most amount of changes. GDS companies have been way ahead of other developments in the business. However, more rapid integration will have to take place. All systems have to talk together to provide a cohesive and comprehensive product.
Many TMCs have been slow to implement the more advanced offering that should easily be possible. The AI revolution will kick off so many processes. Travel Management Companies will have to fall in line with all the reformation that AI will bring in. Change is inevitable. All service providers will have to fall in line for the ultimate benefit of the traveller and client companies. Failure to do so will cause them to relinquish their own positions in the supply chain. AI will roll on, come what may.
Who Is Already Blazing the Trail?
Many different companies are already very busy at work with AI. The main ones that will drive the AI revolution will be Online Travel Companies, Airlines, TMCs, Hotels, Car Rental companies and Global Distribution System (GDS) providers, just to name a few.
What Technology-Related Companies will be Involved?
Many diverse companies will be involved in creating the AI-driven future of Business Travel. Among them are probably IBM, Google, OpenAI, Amadeus, SalesForce, Expensify and others. It's important to note that the field is rapidly evolving. Over the next 18 months, we can expect to see new entrants into the market. Innovative applications of AI will continue to transform Business Travel.
Human Resources – Will Artificial Intelligence Cause Job Loss?
One negative result of the AI role in the whole Travel industry will certainly result in some job losses. Companies will become leaner, more efficient and even more service oriented.
The Company's Travel Booker and the TMC's Travel Advisor could become redundant. It is inevitable. When a machine can do the job of managing travel more efficiently than a human being, then that job will have to go. There will however be customer touch-points where human involvement will be crucial. The human touch where required, will never become redundant.
Mid-level and higher management in TMCs will need to play a vital role in the integration of computer systems. Such work cannot happen with IT personnel being put in charge of various projects. Travel Leadership teams will play a vital role in guiding IT teams and making it all happen. Once that is done, systems must be regularly monitored to ensure they deliver to customer requirements.
Will all of the development need large additional investment?
A major portion of the work has already been done by GDS companies. GDSs can already handle the entire process of handling booking and documentation. They can also take care of mid and back-office functions. On the customer side, GDSs can deliver a seamless process to cover all the documentation processes.
Traditionally, the entire provision of Business Travel services has been segmented into three distinct areas of the business. First, Sales and Implementation; second, Operations and Reporting; and third, Finance to handle Billing and payments. Currently, most Travel companies in many parts of the world handle all of this through entirely different systems. The only exceptions are the major TMCs.
All of this cannot come together on its own. They cannot become a turn-key project for Information Technology departments. Senior travel management will need to be involved in the whole process.
There will however be integration challenges to bring it all together. TMCs will also have to invest in implementation processes and the merging of client data into the GDS seamlessly. The process will have to be handled by the TMC. All of the above may require additional investment on the part of the TMC. Leading TMCs already have all of this covered.
Artificial Intelligence – Definitely the Future of Business Travel
In conclusion, AI is already playing a transformative role in Business Travel management. We are about to witness major changes. It is not just about automation; it is about intelligent automation. By harnessing the power of AI, businesses can personalise travel experiences, streamline operations, improve compliance, and make cost-effective decisions. This technology is not just improving Business Travel today, but it is shaping its future.
From company policies to client billing, Artificial Intelligence in Business Travel is poised to become the bedrock of the Business Travel sector. Increased adoption of AI will lead to a new era in Business Travel. It will be characterised by enhanced efficiency, personalised experiences, and data-driven decisions. Inevitably, Travel Management Companies must invest in the right technologies and skills to leverage the full potential of AI. The future of Business Travel is here, and it is intelligent.
© Mano Chandra Dhas
Note – Should you have any comments or queries, please use the comment box here below. I will respond to every comment within a reasonable period of time. I'd also be delighted if you share this article with contacts of yours who may be interested, or benefit from its contents. Please use one of the Social Media share buttons below. I'd love to have you subscribe to my blog: it is free and you will never miss a post