It may surprise some business executives to know that when they travel internationally for business to VAT-refunding countries, they've been paying Value Added Tax (VAT). This VAT expense can be refunded, amounting to significant savings. We're here to enable you to unlock significant savings via VAT Refunds on Business Travel, accommodation, and more. VAT refunds are an important part of optimising business expenses. Let's start with an overview of VAT.
What is VAT (Value Added Tax)?
Proposed originally by the German industrialist Wilhelm von Siemens in 1918, Value Added Tax or VAT has become an important part of the Tax structure and Fiscal Policies in many countries. France was the first country to introduce VAT in 1954. It is the most important source of revenue for France today and forms almost 50% of its revenues. Other countries were quick to add VAT to their own Tax structures.
VAT Rates Around the World
Most countries in the world today charge Value Added Tax, as part of their fiscal policy. It is a Tax that even visitors to such countries have to pay. The Tax is unavoidable. VAT can be as high as 25% in some countries. Every hotel stay or restaurant bill involves VAT.
The Scandinavian countries charge the highest rates. In some countries, different services or goods, attract different rates of VAT, making things complex. VAT rates normally vary from 5% to 25% depending on the expense. Fortunately, many companies become eligible for a VAT refund on the business travel of their employees. This is where the VAT refund process comes into play. Let us take you through it.
What Are VAT Refunds For Businesses?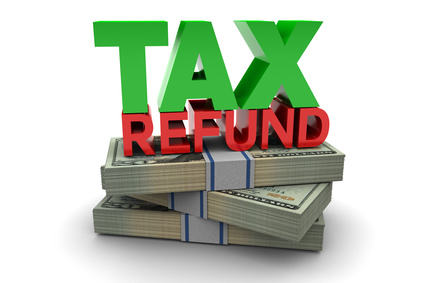 VAT is a consumption tax levied at various stages of production and distribution. Businesses from non-VAT countries can reclaim VAT paid on certain business-related expenses incurred during international travel. Coromandel SAS is here to help you with reclaiming VAT in such instances.
NOT Tourism-related VAT Refunds
We should note that it has nothing to do with VAT recovery related to Leisure travel or personal shopping. We are NOT talking about VAT refunds to tourists on their purchases.
Seeking Foreign VAT Refund on Business Expenses – The Opportunity!
Most companies today seem write off VAT as an expenditure. This is not what they should be doing.
Instead they should reclaim the VAT amounts paid as part of their Travel and Entertainment (T&E) expenses bringing them significant gains! Most companies do not seem to realise that these amounts (up to 25%) can be recovered from their expenses, quite easily.
EU VAT Directives
Many countries (mainly in Western Europe) refund VAT. In the EU, there are two important Government Directives that govern VAT refunds. They are the 13th and 8th Directives. The 13th relates to refunding countries that refund to non-European Union (EU) countries. The 8th Directive is concerned with EU member countries refunding to other EU countries.
Some VAT Refunding Countries
Among the countries that refund VAT are: Austria, Belgium, Denmark, Finland, France, Germany, Japan, The Netherlands, Norway, South Korea, Spain, Sweden, and the United Kingdom.
The Rule of Reciprocity
Not all countries refund to every country around the world. Some apply the rule of reciprocity. In other words, they will only refund to travellers from countries, who refund to their own business travellers.
Various Expense Categories for VAT Refunds on Business Travel:
Business expenses under several categories are eligible for VAT refunds.
Here are some everyday items on which VAT can be refunded:
Hotels
Car Rentals and
Meals
Business Entertainment
Additionally, other categories that are eligible for refunds are:
Banquets
Meetings
Seminars
Conferences
Training
Exhibitions and Trade Shows
Legal
Advertising
Research and Development (R&D)
Technical Fees, and many more
Note: Not all categories are refundable in all countries.
Several governments refund VAT. Many companies, unfortunately, do not claim their refundable Value Added Tax. Subsequently, Millions of dollars that can be refunded each year, are never claimed. It is difficult to understand why. In some cases, it may just be ignorance about VAT refunds. With other companies, it could point in the direction of inadequate internal processes. It is a saving option that is up for grabs.
Our Recommendation:
I would strongly recommend businesses seize the opportunity to reclaim VAT. The savings gained from reclaiming VAT could enable employees to travel more on international business within the existing budgets, or could simply be added to the company's bottom line as additional profits. Reach out to us if you're interested in knowing more.
How Can Companies Recover VAT on Business Travel?
There are two ways to recover VAT paid when on international business travel:
The company can use its own Tax Department (if they have one), to file for VAT refunds.
Alternatively, they could employ a VAT recovery company to recover their refundable VAT, on their behalf.
The former can be a lot of work and time-consuming for a number of reasons. Different governments have different regulations and often, even completely different processes. The documentation involved can be quite different as well.
I would recommend that a company outsource the filing process: appoint an established VAT recovery company with a good recovery record to do the work. There are no upfront fees that the corporate would have to pay. The VAT recovery company would just deduct the mutually agreed service fee, upon successful recovery of the refundable VAT.
Can The VAT Refund Process Be Done Online?
A few countries today have switched to the online digital way of handling a VAT refund. Unfortunately, they are only some European Union (EU) and Scandinavian countries. A few countries are well into automating the process, but the refund process has not been completely automated. The rules and regulations continue to be complex.
Several EU countries have committed to going the electronic route. However, as of date, have not introduced the change. Implementation dates have been moved back in several cases. Click here to read about the automation of the process.
Are There Deadlines For The Submission of Value Added Tax Refund Claims?
Yes, each country has a deadline for the submission of VAT refund claims. The dates for VAT refund claim submission may differ between countries, but is an important aspect to be aware of.
For example: The financial year in the UK is July to June every year. The UK will give an applicant an additional 6 months to submit the claim. The deadline for submitting to the UK, will be December 31 for the preceding fiscal year. On the other hand, most European countries will have the deadline on Jun 30 for the preceding fiscal year (usually 01 January to 31 December).
Deadlines may vary from one country to another, for VAT refund applications that are entirely submitted within the European Union.
Choosing a VAT Recovery Company. How to Choose?
Below, you will find a very useful list of questions to ask the VAT recovery company before settling on a VAT recovery service provider. The answers to these questions will prove useful in determining the VAT recovery company that is the best fit for the corporate.
How long has the Company been in the VAT refund business?
What is the percentage of successful recovery? (percentage between submissions and recovery)
How many countries can they recover VAT from?
Will they handle the registrations that some VAT refunding countries may require?
Do they have any upfront fees?
What do they do when an invoice/receipt with a large VAT value is rejected by VAT authorities? Do they have an internal process to work around the issue?
Are they able to go beyond VAT refund on routine business travel? For example, can they handle VAT refunds on Accounts Payable invoices.
Do they provide online summary reports on what has been submitted, recovered, and what is in the pipeline?
Do they provide clients with an Account Management service?
How quickly will they pay when VAT has been refunded?
How will the payment be made?
If you found any of these questions useful and if you need more information, connect with us today
Reclaiming VAT – The Conclusion
Sometimes the process of Value Added Tax refunds can become part of a Corporate Travel RFP, and the company can leave it to their Travel Management Company (TMC) to deal with the VAT refunds. Many TMCs today have arrangements with VAT recovery companies to handle the process for their clients as part of their Travel Management service.
Investing a little time in choosing the right VAT recovery company to handle your VAT refunds could go a long way in the successful recovery of VAT. At Coromandel SAS, we handle VAT refunds and can help you in this process. Contact us today.
I would personally urge you, as a business entity, not to leave your refundable Value Added Tax unclaimed. Refundable VAT invoices/receipts have a limited shelf life for the refund process. After the stipulated deadline passes, you will have lost the opportunity to convert paper into cash. Why on earth would any business wish to throw money away? Do convert the paper in your files, to cash. Allow us to help you to do so easily, with minimal hassles.
VAT and VAT Reclaim FAQs
What is Value Added TAX (VAT)?
Value-Added Tax (VAT) is a consumption tax applied to goods and services at each stage of production or distribution. It is most commonly used in the European Union and many other countries around the world, although not in the United States. For businesses involved in international travel, understanding the VAT refund process can result in significant cost savings.
Is VAT Refundable?
Yes. VAT is refunded by many countries, but there are deadlines, and documentation requirements, among other things, for submitting a VAT refund claim.
What does it mean when it is said, "refundable only on a reciprocal basis."
Some countries apply the rule of reciprocity for VAT refunds. In other words, if Country A refunds VAT to Country B; then Country B will refund to Country A. Spain is a typical example of the rule of reciprocity applied to VAT refunds.
Who is eligible to receive the refunded VAT?
VAT refunds on Business Travel are only made to the Companies that had their employees travelling to VAT refunding countries. In addition, they must have been travelling for, and on behalf of, the company.
Are individual travellers eligible for VAT refund on Business Travel?
If the traveller is also the owner of his company, VAT will be refunded to the company he owns. The refund is always made to the company. Employees of the company are not eligible for VAT refunds for business travel.
Are there deadlines for submission of a VAT Refund claim?
Yes, each VAT refunding country has a deadline for filing VAT refund claims based on their fiscal year, and their VAT laws. Contact us for details of the countries that you're interested in.
VAT has been charged on an Accounts Payable Invoice for an item that was bought from a European country. Are we eligible for a refund?
Yes, in most cases, the invoices will be eligible for a refund on the VAT component, based on our experiences. However, we will need to see the invoice before we can tell you with 100% certainty. Once again, don't hesitate to reach out to us.
In what currencies will the VAT refund be made?
The VAT refunds will always be made in the currency of the original payment. Most often the refund will be paid to the bank account of the VAT Refund Company soliciting the refund. They will usually convert it to your currency at the bank rate on the day applicable.
Is the submission of a VAT refund claim difficult?
The short answer is, "No it is not difficult." However, as there are many rules and regulations involved, it may be best left to a specialist VAT Recovery Company, to handle your submission, and to avoid unnecessary rejections.
How Long Does it take to get a Value Added Tax (VAT) Refund?
Typically we see VAT refunds processed in 45-90 days, but there are exceptions.
This is the process:
After checking the documents and following our internal procedures, we will apply for the VAT refund.
Once the application has been received at the VAT Authority Office, we expect to have a VAT refund for clients' businesses processed in 45 to 90 days.
However, this timeframe could be extended due to different VAT Authorities' typical response times.
Updated 08 September 2023 © Mano Chandra Dhas
Note – Should you have any comments or queries, please use the comment box here below. I will respond to every comment within a reasonable period of time. I'd be happy if you share this article with contacts of yours who may be interested, or benefit from its contents. To share online, please use one of the Social Media share buttons below. Please subscribe to my blog: it is free and you will never miss a post!